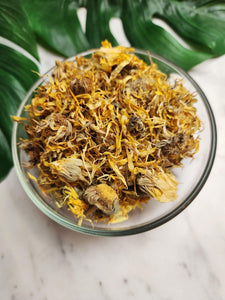 Calendula Flowers
Botanical Name: Calendula officinalis
Origin: Morocco 
Calendula flowers can be infused in oils or used for tea. They brighten herbal tea blends and make a tasty Calendula tea infusion. 
1oz portions come in a compostable zip lock bag.
 This statement has not been evaluated by the Food and Drug Administration. This product is not intended to diagnose, treat, cure, or prevent any disease.