Welcome to the world of hand-crafted
Here at Earthly Soap Goods
We believe in making natural sustainable products that we want to use on our skin everyday. Ingredients derived from mother earth & always organic when possible.
All of our products are handcrafted in small batches to ensure quality. Plant based oils, paraben free, phthalate free, palm oil free & always sustainable. Quality always comes first and we believe it shows in our products.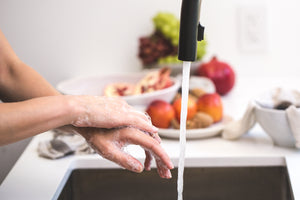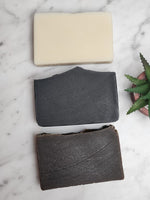 Dive into the world of handcrafted.
We take pride in making our soaps using the classic cold process method. Our soaps sit on our curing racks for 4-6wks until they're trimmed, wrapped, labeled & ready for sale.
All of our soaps are always Palm Oil Free! We use natural & organic essential oils & fragrance blends. Always Phthalate free , paraben free & free of synthetic ingredients.
SHOP HERE