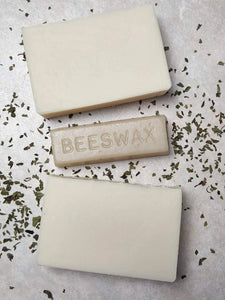 Enliven your sense of cleanliness with Beeswax Peppermint Soap! Scented with real peppermint essential oil, it leaves skin feeling wonderfully refreshed and cool. Our soap is palm oil free and dye free, making it an ideal choice for natural well-being.
Ingredients: Olive oil, coconut oil, Shea butter, cocoa butter, castor oil, Peppermint essential oil, beeswax.
Always use a water draining soap dish to prolong the life of your soap.